Center 51 Mens luxury shoes Goodyear welted Collection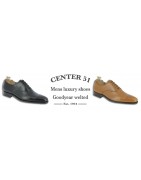 Welcome to Center51.com, the ultimate destination for men's luxury shoes. Explore our collection of Goodyear welted shoes, combining superior quality and exceptional craftsmanship. Each pair is meticulously crafted, offering ultimate comfort and timeless style.
At Center 51, we take pride in offering a carefully curated selection of shoes that add a touch of sophistication to your outfit. Whether you're looking for dress shoes for a special occasion or casual styles for everyday wear, our collection caters to all your needs.
Indulge in our luxury shoes for men, designed for the modern and discerning gentlemen. Join us at Center51.com and experience luxury at your feet.