Care tip #1: Shoe trees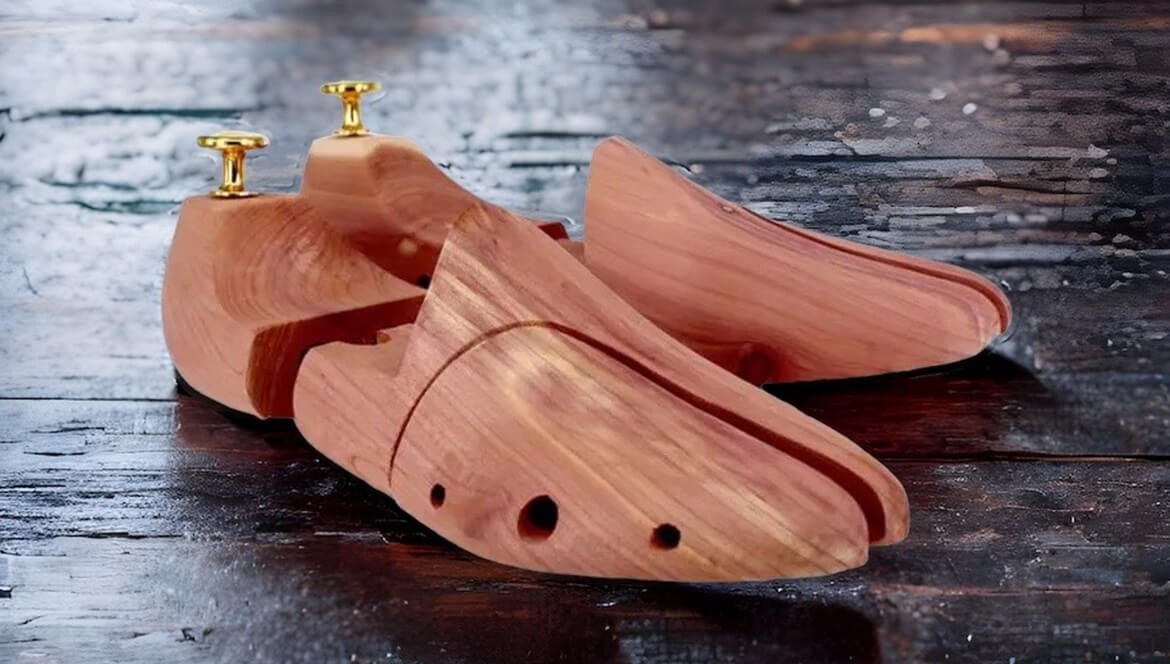 SHOE TREES
Shoe trees are essential accessories for taking care of your shoes. They have several benefits for the leather of your shoes:
First, they help absorb moisture and dry the leather, reducing the risk of mold and unpleasant odors.
Second, shoe trees preserve the shape of your shoes by stretching the leather that has been affected by a day's worth of walking and minimizing unsightly creases.
For shoe trees to be effective, it is important to consider several elements:
-They should be made of wood to effectively absorb moisture, as plastic shoe trees do not fulfill this function.
-They should be used regularly for each pair of shoes you own.
-It is important to choose a shoe tree that fits the size of the shoe so that it functions properly.
-The shoe tree should also be adapted to the shape of your shoe to avoid deforming the leather and prolong the lifespan of your shoes.
In summary, using shoe trees is a long-term investment for your shoes. They help preserve their shape and appearance, allowing you to wear them for a longer period of time.
In Same Category
Related by Tags
Comments
Leave your comment